North East Borough
Where our standards of operation exceed both
state and federal.
Top 7 Reasons to do Business in North East Borough
Available Space
We have plenty of available spaces that are conveniently located in the heart of North East. We have a number of spaces ranging in sizes that are all move in ready!
Available Talent
We are filled with available talent of all ages and demographics! Our borough is growing community and has talent that is eager to start their career with you!
Location
Conveniently located 14 miles outside of Erie, PA, the town has a very strong industrial base with several popular attractions and manufacturing companies that provide jobs and revenue for the area.
Tourism
North East Borough is a popular tourist attraction. We have many events throughout the year that brings in thousands of tourists that all interested in what the borough has to offer.
Events
The Borough and Township hosts an annual Cherry Festival in July and an annual Wine Country Festival in September as well as many other events throughout the year.
Properties
All of our properties are conveniently located in the heart of North East, making it the perfect location for residents and visitors to bring you business.
People
The population in the 2010 census was 4,295 and was part of the Erie Metropolitan Statistical Area. Another distinction of the borough as its the northern most town in Pennsylvania.
Business in North East Borough isn't just business. Doing business in the borough means being able to grow your company and helping our community reach its peak potential. North East Borough businesses are thriving. Is your business next?
Business Talk
Doing business in the borough is great! It's a nice tight nit community making everyday business fun, loving and busy! Even in our small town I still see new faces every day
- Tamara
I love North East and love doing business here. The people here are what make doing business in North East so great, I couldn't ask for better clientele!
- Jon
North East Borough
Business Insider
Our free whitepaper is a framework of how to strategically plan and position your business in North East Borough. The whitepaper shares our current available spaces, available talent seeking work, and our annual signature events for your business's preparation.
DownLoad Now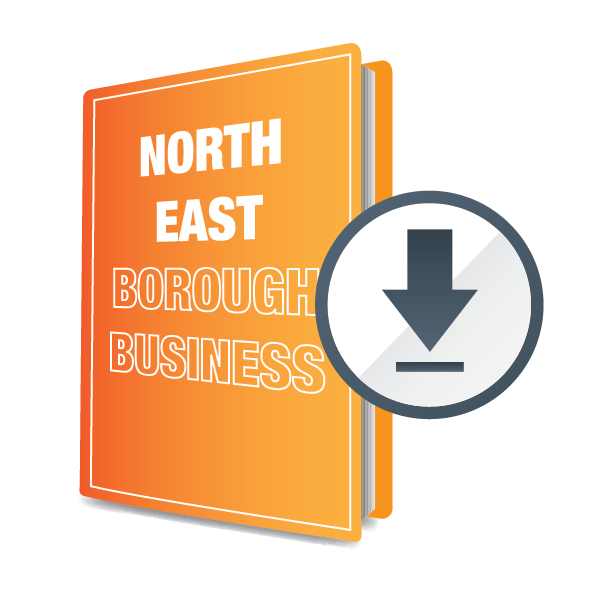 Important Numbers
| | | |
| --- | --- | --- |
| Position | Name | Phone Number |
| Borough Manager | Patrick J. Gehrlein | 814-725-8611 |
| Streets Department / Code Enforcement | Wayne Yokom | 814-725-1315 |
| Water Department | Patrick J. Gehrlein | 814-725-8611 |
| Wastewater Department | Julio Pazmino | 814-725-4294 |
| Borough Solicitor | Dan Miller, Esq. | 814-870-7708 |
| Borough Engineer | Gus Maas | 814-725-8659 |
| North East Area Building Code Officer | Fritzer Shunk | 814-725-8606 |
| Act 32 EIT & LST Tax Collector | Berkheimer Tax Administrator | 814-898-2671 |
| North East Area Emergency Management Coordinator | Terry Thomson | 814-397-7707 |
Contact Details
Thank you for your interest in contacting North East Borough. We're happy to help and look forward to hearing from you. Please use the form to contact us directly or connect with us on social media.
Business Contact:
Address:
North East Borough
31 West Main Street
North East, PA 16428
Phone: (814) 725-8611
Fax: (814) 725-4996
Email: info@northeastborough.com
Connect with us